CASE STUDIES
PharmaKB data has many applications. Read these case studies to learn how the knowledgebase can help you. For specific use cases,

see our Solutions page.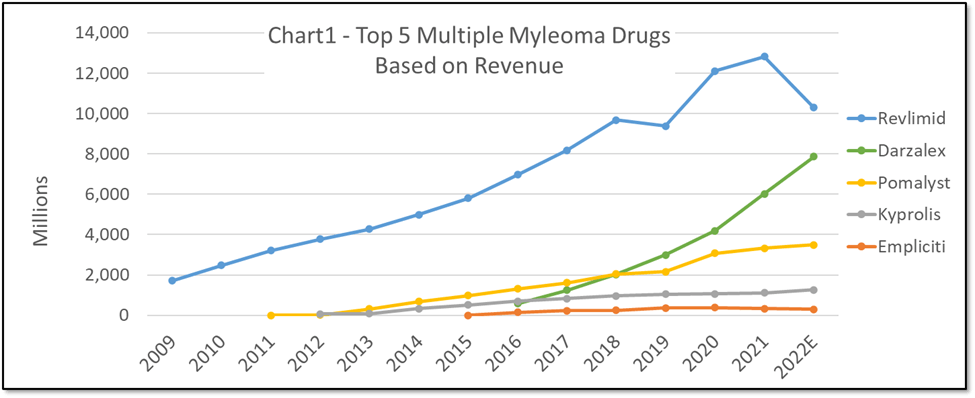 A case study using PharmaKB to compare competing commercial drugs. Financial investors and pharmaceutical industry leaders utilize the information in PharmaKB to make superior investment and product development decisions...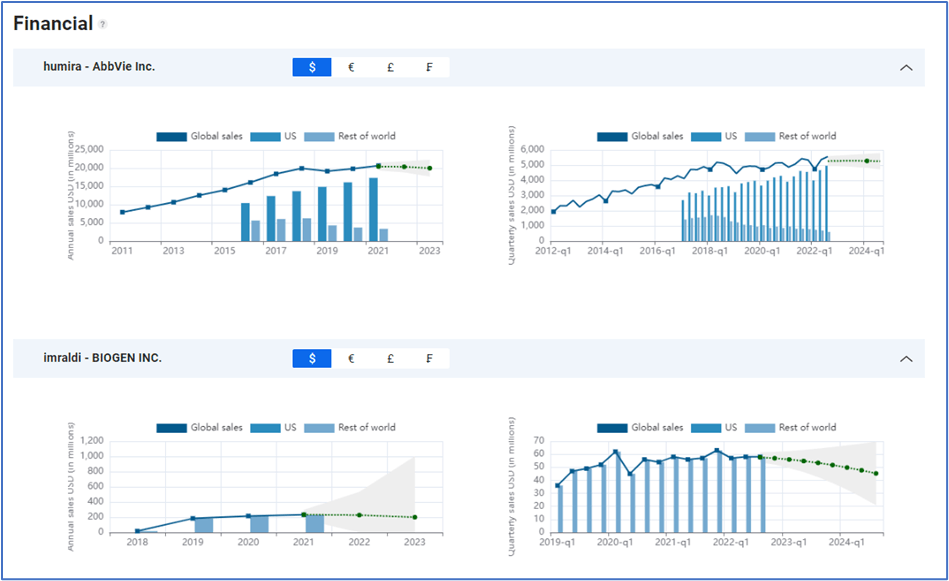 A case study using PharmaKB to predict company revenues from key indicators of research and market performance…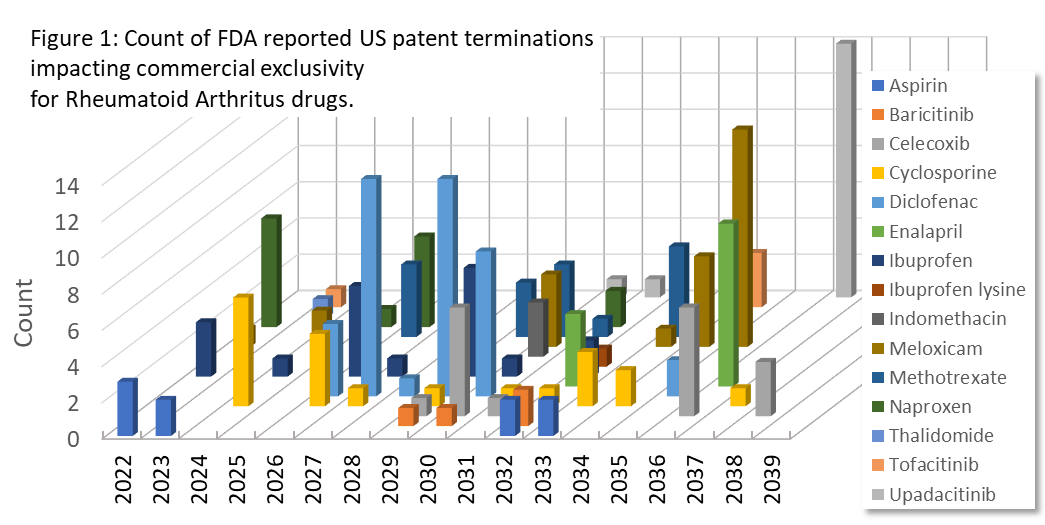 Patent termination events have a startling effect on company revenue. This case study shows FDA reported patent terminations for Rheumatoid Arthritis drugs and summarizes the timing of opportunities for generics companies to enter the market.…

A well-formed NPV (Net Present Value) analysis for a new potential drug can guide the overall assessed value of the drug program for licensing negotiations, acquisitions, or estimating future potential revenues. PharmaKB data includes relevant factors such as the disease population size, planned drug cost, the current stage of development of the new drug, probability of success, length of clinical trials, and the number of competitive drugs for the disease…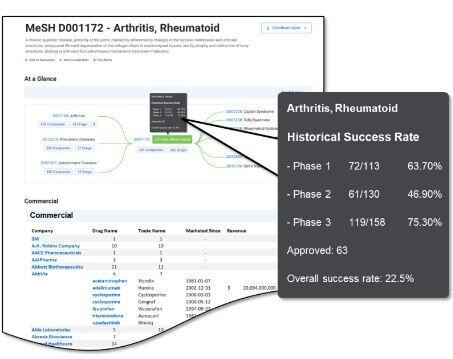 PharmaKB clinical trial data enables calculating the likelihood that a drug candidates will successfully advance through each clinical trial and approval stage…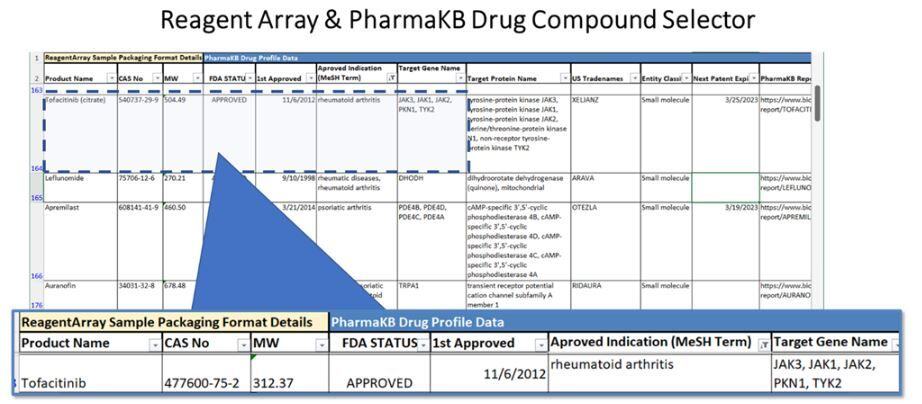 PharmaKB content may be used within 3rd party commercial applications. In this case, Reagent Array, a specialty screening sample provider, enables drug sample selection based on key properties from the PharmaKB database.…

A case study using PharmaKB data to explore trending cancer therapies for multiple myeloma and their impact on revenues of existing treatment regimens. Overall, this case study demonstrates how PharmaKB can be used to investigate changes to the treatment landscape for a particular disease…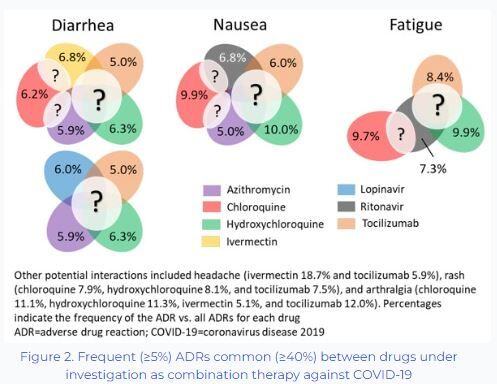 Combination Therapies for COVID-19 and Implications for Drug Safety using PharmaKB to identify combination therapies in clinical trials for COVID-19. PharmaKB collects and collates a broad range of drug information, allowing users to…