PharmaKB is developed by Collaborative Drug Discovery, the team behind CDD Vault, a complete informatics platform hosted through an intuitive interface.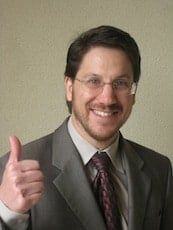 Barry A. Bunin, Ph.D. is the CEO of Collaborative Drug Discovery. Dr. Bunin has overseen over $30 million in business transactions. Prior to CDD, Dr. Bunin was an Entrepreneur in Residence with Eli Lilly & Co. Dr. Bunin is on a patent for Kyprolis™ (Carfilzomib for Injection) — a selective proteasome inhibitor that received accelerated FDA approval for the treatment of patients with multiple myeloma that was widely viewed as the centerpiece of Amgen's $10.4 Billion acquisition of Onyx Pharmaceuticals.
Dr. Bunin was the founding CEO, President, & CSO of Libraria (now Eidogen-Sertanty). At Libraria, Dr. Bunin led a team that integrated exhaustive reaction capture (synthetic chemistry) with gene-family wide SAR capture (medicinal chemistry). On the scientific side, he co-authored "Chemoinformatics: Theory, Practice, and Products" (Springer-Verlag), a text that overviews modern chemoinformatics technologies, and "The Combinatorial Index" (Academic Press), a widely used text on high-throughput chemical synthesis.
In the lab, Dr. Bunin did medicinal synthetic chemistry developing patented new chemotypes for protease inhibition at Axys Pharmaceuticals (now Celera) and RGD mimics to inhibit GP-IIbIIIa at Genentech. Dr. Bunin received his B.A. from Columbia University and his Ph.D. from UC Berkeley, where he synthesized and tested the initial 1,4-benzodiazepine libraries with Professor Jonathan Ellman. Read Barry's expanded bio including publications with citations and other resources.
Read Barry's expanded bio including publications with citations and other resources.
Sr. Manager, Commercial Operations
Sylvia Ernst, Ph.D. is the Head of Sales and Sales Operations at Collaborative Drug Discovery, Inc. Dr. Ernst received her Ph.D. in Chemistry in Frankfurt, Germany working in the group of Prof. Dr. Wolfgang Kaim. At that time her research focused on using computational chemistry to find new catalysts for exploiting energy from sunlight.
She has over 20 scientific publications. Interested in chemical information and technology, she joined the Beilstein Institute and was a member of the core team which launched "CrossFire Beilstein", a database which today is known and used by almost every chemist in the world. From there Sylvia worked in customer-related functions with Beilstein Information Systems, MDL Information Systems, Elsevier MDL, and SciTegic/Accelrys. She joined CDD in 2007.
Sylvia's extensive work with many pharmaceutical and biotech companies as well as academic and government institutions spans the globe, giving her a unique perspective on how the drug discovery and development process is evolving, and how new approaches may impact world health. She joined CDD because she believes that the best response to emerging global health crises is to foster collaborations that join the world's enormous research capabilities into unified efforts.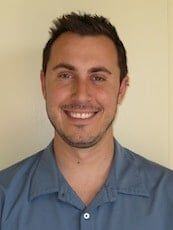 Director of Product Excellence
Kellan Gregory is CDD's Director of Product Excellence. He has a degree in Chemical Engineering with an emphasis in biotechnology from Tufts University. Kellan was co-author in an HIV study with Dr. Paul A. Volberding, and interned with BioRad and Libraria.
He has not written two books and founded two companies like Barry Bunin, PhD. Unlike Sylvia Ernst, PhD, he did not help with commercial introductions of both Beilstein and Pipeline Pilot. And he's at least 99 articles and 3 books behind Sean Ekins, Ph.D., who has experience working with two big Pharmas.
But you know what? If you want a product expert with the most experience using data and databases, the strongest people skills and the ability to tell you straight up what will and will not work, Kellan Gregory – with his growing team of specialists in the product group – is your best collaborator. Kellan also creates practical specifications for our product enhancements by prioritizing thousands of requests from hundreds of CDD customers.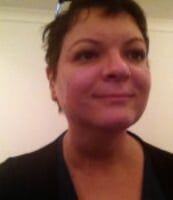 Head of Operation EMEA/LATAM
Dr. Vaschetto drives our global collaborations from CDD's new European Office. Previously she was the VP of Strategic Partnerships, Sales, and Marketing at Dotmatics and held similar executive roles at Perkin Elmer (previously CambridgeSoft). Mariana's broad experiences span across informatics, chemistry, physics, biology, and communication fields.
She rose through the ranks at Accelrys from responsibilities for support to informatics applications to Chemoinformatics Software Product-Marketing Manager to Senior Product Manager for their complete product line (including data content and software).Mariana has a flair for cooking and knows which way the wind is blowing. Her PhD is in Chemistry.
Chief Technology and Security Officer
Krishna Dole has a decade of experience creating collaborative scientific software. He has developed software for drug discovery, population biology, geomorphology and phylogenetics. Prior to joining CDD in 2007, he coauthored mx, an open source biodiversity informatics application that remains under active use and development.
On the software side, he has been working with the Ruby on Rails framework for over 6 years, and has published a plugin and submitted bugfixes to Rails itself. Like all of CDD's software developers he is an enthusiastic user of automated testing, the agile process, and behavior driven development. At CDD he draws on his broad experience to guide the design and implementation of scientific features. Krishna has a double BA in Biology and Earth Sciences/Environmental Studies from UC Santa Cruz.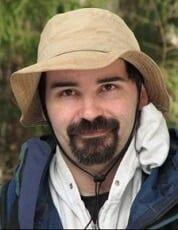 Alex Clark has been building cheminformatics and computational drug discovery software products since the early 2000's, after spending a decade learning to be a scientist the hard way: running reactions at the lab bench.
Since switching to informatics full time, he has worked on most areas of contemporary chemistry software, whether it be 2D or 3D, large scale (cheminformatics) or small scale (quantum chemistry), big molecules (proteins) or small molecules (drugs). He has a persistent interest in the interface between scientists and software, which continues to challenge our industry, and has done much work on visualization techniques, electronic lab notebooks, and reimagining traditional software for new platforms like mobile, cloud and web.
He publishes regularly in the scientific literature, and has maintained a large number of collaborations since becoming an entrepreneur in 2010. Whenever he is not working on projects for CDD, he continues to maintain his own company, Molecular Materials Informatics, relentlessly experimenting with all manner of future-oriented chemistry software ideas, methods and products. Alex completed his doctorate at the University of Auckland, New Zealand, in 1999, and subsequently relocated to North America.
Read Alex's expanded bio including publications with citations and other resources.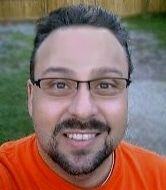 Director of Customer Engagement
Charlie Weatherall is CDD's Director of Customer Engagement. He attributes his extreme customer dedication to two things. First, he is a true Southern gentleman who cares greatly about other people. Second, he started his career as an R&D end-user of multiple scientific applications and has never forgotten what it's like to "be the customer."
Charlie has over two decades of experience working with industry-leading scientific software companies such as MDL (dating back to ISIS version 0.9 in '91), SciTegic, Accelrys, CambridgeSoft, and IDBS. He has traveled extensively installing software, providing training, and leading workshops at customer sites and conferences. Customers throughout the world (including Japan, Australia, Great Britain, France, New Jersey, and Illinois) have been known to alter their schedules to match Charlie's availability for visiting their sites. Charlie is looking forward to being the best customer advocate and trusted advisor for the CDD community.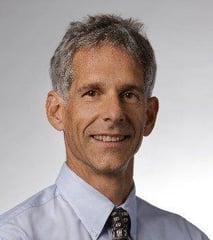 Eric Martin, Ph.D., Director, Novartis
Eric has a Ph.D. in physical organic chemistry from Yale University. He has worked in computational drug design and herbicide design for 35 years at Dow, DowElanco, Chiron and Novartis.
He is currently developing novel methodologies for two areas of drug discovery: 1) developing "Profile-QSAR", a massively multitask machine learning method that builds experimental-quality virtual screening models for over 8000 IC50 assays, and 2) "rational oral bioavailability design" during lead optimization by applying global sensitivity analysis to physiologically-based pharmacokinetics simulations. For the former, Eric was awarded the lifetime title of Novartis Leading Scientist.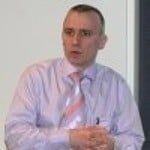 Brad Sherborne, Ph.D., Director, Merck & Co.
Brad Sherborne is a computational chemist who has led efforts in modelling, cheminformatics, and bioinformatics. He heads the computational chemistry efforts at Merck & Co. Inc. in Kenilworth, New Jersey, where he maintains a strong interest in the relationship between chemistry and pharmacology.
Previously, he spent 10 years developing skills and experience at F. Hoffmann-La Roche. Sherborne received his doctorate from the University of East Anglia, England.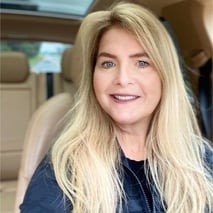 Shelly Godman, RN, BSN, CEO, BioFourCe
Shelly is a Pharmacovigilance (PVG) and Phase I-IV Drug Development professional with 25+ years of global experience working in large, mid, small and start-up pharma/biotech companies, CROs and the FDA. Her specialty is transforming PVG across small/mid-size development companies into fully functioning marketing organizations including data analysis, writing and defending the application through approval at FDA, EMA and PMDA. She has created a proprietary program that develops the required global networks and identifies all of the PVG Touchpoints across the company that ensures all global PVG activities are supported and mapped to procedures and linked to the process owners across the organization. Her development experience includes hematology, hematologic cancers, renal (rare disease), hepatic, inflammation, IV anti-infectives (MRSA), immunology, cardiovascular disease, bleeding and antidotes to blood thinners, ophthalmology, topical solutions and suspensions for inflammation and infection, vaccines (influenza, rabies, tetanus) and smoking cessation.
Shelly is the CEO of BioFourCe, a private virtual consulting group that provides Biopharma, Vaccine, Nutraceutical and Device companies with efficient, creative and compliant solutions to complex GxP problems. Experts in global pharmacovigilance – BioFourCe supports companies from early development clinical research through post-approval with database, operational and medical expertise, inspection preparation, regulatory and medical writing and vendor oversight along with database validation/upgrades through complete platform shifts. BioFourCe map the PVG system from initial AE intake and risk identification, through CCDS / local label updates and distribution. The training and auditing programs ensure development and implementation of corrective actions for deviations from compliance-related investigations are performed accurately and on time. BioFourCe supports product life cycle management, strategy and operations for Phase 1-4 drug and device development, project management, business development, licensing, partnership opportunities, and due diligence. Shelly performs due diligence and competitive intelligence for funds raising capital for biotech/pharmaceutical projects.
Prior to BioFourCe, Shelly was Head of Global PVG and Drug Safety for Portola Pharmaceuticals (bought by Alexion Pharmaceuticals) where she built the PVG function and was part of the team who developed andexanet alfa, a life-saving drug that was the first FDA and EMA approved antidote for commonly used blood thinners (factor Xa inhibitors) like apixaban and rivaroxaban. Before joining Portola, Shelly was the Head of Global PVG and Drug Safety for Cerexa Pharmaceuticals (bought by Forest Labs), where she built the PVG function and helped develop Ceftaroline, an FDA approved intravenous antibiotic for MRSA and other very serious skin and respiratory infections. Before that, Shelly was the Head PVG and Drug Safety for Chiron Corporation (bought by Novartis) where she restructured the global PVG function and supported the development of 4 products and 3 marketed products. Shelly has been Head of PVG and Medical Affairs for Bausch & Lomb Pharmaceuticals and BRi International (bought by Quintiles) and has worked for the FDA. Shelly graduated from George Mason University in Virginia with a BSN and worked as a pediatric heart and lung transplant nurse at Fairfax Hospital before moving into drug development.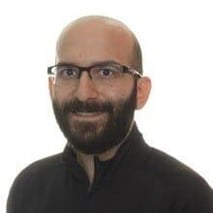 George Georghiou, Ph.D., Information Scientist, Novartis
Dr. George Georghiou received his Ph.D. in Molecular and Cellular Pharmacology from Stony Brook University in 2014, working in the laboratory of Dr. Markus Seeliger on determining the molecular mechanisms of selectivity for small molecule protein tyrosine kinase inhibitors and kinase promiscuity for binding small molecule inhibitors. Following this, he conducted his postdoctoral work in the laboratory of Professor Dario Alessi at the MRC Protein Phosphorylation and Ubiquitylation Unit at the University of Dundee, working on the molecular mechanisms of the Wnk kinase signaling cascade.
Always interested in data science from the early days of his Ph.D. work, Dr. Georghiou went on to explore this interest by working at the EMBL European Bioinformatics Institute as a data curator for the Gene Ontology Annotation Project, UniProt and OpenTargets where he discovered his passion for data structure and ontologies. He would take this passion to Novartis in 2019, where he currently works as an Information Scientist in the Novartis Knowledge Center exploring new ways to connect, harmonize and visualize data for his fellow associates.

Isabella Feierberg, Ph.D., Associate Principal Scientist, Astrazeneca
Isabella Feierberg, Ph.D. has over 15 years of experience as a computational chemist in drug discovery. After her Ph.D. in computational studies of biomolecular structure-function relationships at Uppsala University in Sweden, she joined AstraZeneca where she supports the early drug discovery pipeline.
Her research ranges from individual drug discovery projects to method development for High Throughput Screening analysis, assay informatics, pre-competitive collaborations, and FAIR data.
Being an end-user of experimental data for analysis, modeling and decision making, she relies heavily on high-quality data and metadata.
Dr. Feierberg is currently involved with the Pistoia Alliance to plan a pre-competitive collaboration on high-quality curation and FAIRification of public domain assay protocols with public ontologies.
CDD Customer Advisory Board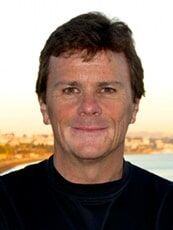 Jeff Blaney is the Director of Computational Chemistry & Cheminformatics at Genentech. Prior to Genentech, Dr. Blaney held executive positions at SGX Pharmaceuticals, Metaphorics, DuPont Pharmaceuticals, and Chiron... just to name a few.
Dr. Blaney obtained his Ph.D. in Pharmaceutical Chemistry from the University of California, San Francisco. Dr. Blaney has many years of experience in industrial drug discovery research, focusing on structure-based design, high-throughput docking, combinatorial library design, and chemical informatics.
Henry W. B. Johnson is a senior member of the medicinal chemistry team at Onyx Pharmaceuticals, Inc., a subsidiary of Amgen. Prior to joining Onyx, he served as a research scientist at Exelixis, Inc. for eight years. During his time there he contributed to several drug discovery programs and he was a primary contributor in the development of four small molecules which entered the clinic.
He obtained his Ph.D. at the University of Utah with Jon Rainier where he completed the synthesis of the natural product gambierol and designed new methodology targeting cyclic ethers. He earned his B.S. in biochemistry from Cal Poly, San Luis Obispo. Dr. Johnson is an author on more than 40 scientific publications and patents. In his current role, he utilizes CDD as a tool to promote a collaborative, nimble, and hypothesis-driven culture.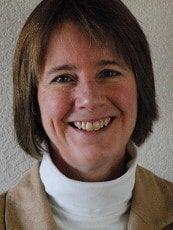 Dr. Jarvis is co-Founder and Vice President of R & D at Crestone. She brings 22 years of experience in biopharmaceutical drug discovery and development, and is a co-author of 40 publications and over a dozen patents. Dr. Jarvis serves as Principal Investigator on several grants supporting preclinical drug discovery at Crestone, and as scientific liaison with NIAID for Phase I clinical studies of CRS3123 for treatment of Clostridium difficile infections.
From 2009 to 2012, Dr. Jarvis worked at SomaLogic as Director of Technology Development (part-time), and led a structural biology program to characterize modified DNA aptamers with diverse therapeutic and diagnostic applications. Before joining SomaLogic, Dr. Jarvis was Senior Director of Biochemistry at Replidyne (2002-2008), where she played an integral role in multiple antibacterial drug discovery projects, and contributed to both IND and NDA regulatory filings. Her group was responsible for high throughput target-based screening for antibacterial drug leads, and structural and mechanistic characterization of enzyme inhibitors.
In early 2000, Dr. Jarvis co-founded Impact Biosciences, where she served as VP R&D, focusing on target validation in mammalian cell culture systems. Prior to Impact, she served as Associate Director of Biology at Ribozyme Pharmaceuticals, Inc. (RPI) and its spin-off, Atugen USA. At RPI, Dr. Jarvis led discovery efforts for oligonucleotide-based therapeutics in the areas of oncology, arthritis, cardiovascular disease and virology, resulting in two programs that progressed into clinical development. She also served as project leader and scientific liaison for several projects with corporate partners.
At Atugen, she pioneered the development of Atugen's GeneBlocTM technology for the specific regulation of gene expression, and implemented high throughput screening strategies for validating oncology targets in a variety of human tumor cell lines.
As a research scientist at Synergen (1992-1993), Dr. Jarvis worked on engineering protein-based therapeutics for inflammatory diseases. Dr. Jarvis currently serves as an advisor to the Seattle Structural Genomics Center for Infectious Disease. Dr. Jarvis received her BA degree with distinction in Chemistry from Carleton College in Northfield, MN. She received her PhD in Chemistry from the University of Oregon, where her doctoral work focused on mechanisms of bacteriophage DNA replication.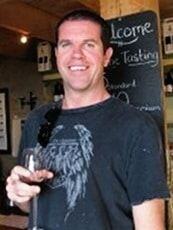 Dr. Humphries joined Reset Therapeutics in August 2010 and is currently Vice President of Chemical Sciences. Dr. Humphries was a Senior Principal Scientist at Pfizer for 8 years working in the area of Metabolic Diseases. He received his B.Sc. & Ph.D. from the University of Sheffield in the UK and performed postdoctoral research at Florida State University.
While at Pfizer, Dr. Humphries worked on programs resulting in seven IND submissions across four late-stage projects and was responsible for numerous go/no go decisions on early-stage projects. He authored more than 25 scientific articles and patents on a wide range of topics/drug targets and received the Pfizer Global R&D Achievement Award in 2005. Over the course of his Pfizer career.
Dr. Humphries has led or been a member of many successful project teams including:
Structure-based design of novel peptidyl-propyl-cis/trans isomerase 1 (Pin1) inhibitors for the treatment of cancer.
Discovery of dual PPARa/? agonists as antidiabetic agents.
Novel c-Jun N-terminal kinase (JNK) inhibitors for the treatment of Metabolic Syndrome.
Glucokinase activators for the treatment of Type 2 Diabetes.
Arylsulfonamide inhibitors of 11beta-hydroxysteroid dehydrogenase type 1 for the treatment of Type 2 Diabetes.
Tetrahydroisoquinolin-1-ones as novel G-protein-coupled receptor 40 (GPR40) antagonists for the treatment of Type 2 Diabetes.
Metabolism-guided design of short-acting Calcium-Sensing Receptor antagonists for the treatment of Osteoporosis.
Carbazole-containing sulfonamides as Cryptochrome modulators for the treatment of Type 2 Diabetes and Cushing's Syndrome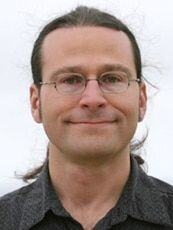 Dr. Daniel A. Erlanson is the co-founder and President of Carmot Therapeutics, Inc. (http://www.carmot.us). Using a proprietary technology called Chemotype Evolution, Carmot is addressing unmet chemical needs in drug discovery to tackle challenging therapeutic targets. Prior to Carmot, Dr. Erlanson spent a decade practicing medicinal chemistry and advancing techniques for fragment-based drug discovery at Sunesis Pharmaceuticals, which he joined at the company's inception.
Before Sunesis, he was an NIH postdoctoral fellow with James A. Wells at Genentech. Dr. Erlanson earned his Ph.D. in chemistry from Harvard University in the laboratory of Gregory L. Verdine, where he used chemical, biochemical, and biophysical methods to characterize the interactions between proteins and DNA. He earned his BA in chemistry from Carleton College.
As well as co-editing the first book on fragment-based drug discovery, Dr. Erlanson is an author or inventor on more than forty scientific publications and issued patents. Since 2008 he has been an advisor to the SPARK Translational Research Program at Stanford University. Dr. Erlanson also edits a blog devoted to fragment-based drug discovery, Practical Fragments. He has been a satisfied user of CDD since 2010.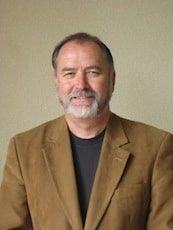 Alph Bingham, Ph.D. is a pioneer in the field of open innovation and an advocate of collaborative approaches to research and development. He is co-founder, and former president and chief executive officer of InnoCentive Inc. Alph spent more than 25 years with Eli Lilly and Company, and brings deep experience in pharmaceutical research and development, research acquisitions and collaborations, and R&D strategic planning.
He was instrumental in creating and developing Eli Lilly's portfolio management process as well as establishing the divisions of Research Acquisitions, the Office of Alliance Management and e.Lilly, a business innovation unit that incubated a wide range of new ventures that exploit open networks,including: InnoCentive, YourEncore, Inc., Coalesix, Inc., Maaguzi, Inc., Indigo Biosystems, Seriosity, Chorus and Collaborative Drug Discovery, Inc.
He currently serves on the Board of Directors of InnoCentive, Fast Track Systems, Inc., and Collaborative Drug Discovery, Inc.; the advisory boards of Navitas Pharma and the Center for Collective Intelligence (MIT), the Business Innovation Factory, and as a member of the board of trustees of the Bankinter Innovation Foundation in Madrid. He serves as a Visiting Scholar at the National Center for Supercomputing Application at the University of Illinois at Champaign-Urbana. He is also the former chairman of the Board of Editors of the Research-Technology Management Journal.
Dr. Bingham was the recipient of The Economist's Fourth Annual Innovation Summit "Business Process Award" for InnoCentive. He was also named as one of Project Management Institute's "Power 50" leaders in October 2005. Dr. Bingham currently participates in the Monitor Talent speaker network. Alph received a B.S. in chemistry from Brigham Young University and a Ph.D. in organic chemistry from Stanford University.
Peter Cohan has over 20 years in senior management, business development, sales, and marketing roles. In 1998, he joined Symyx Technologies, Inc. to found Symyx's Discovery Tools® business. As Vice President Discovery Tools, and then President Symyx Discovery Tools Inc., Mr. Cohan grew the organization from inception into a $30MM per year business. Before Symyx, Peter Cohan gained experience in the creation, implementation, and application of software tools and systems in support of pharmaceutical, agrochemical, and chemical research during 13 years at MDL Information Systems, Inc. While at MDL, he progressed through roles in technical marketing, product marketing, field marketing, sales, sales management, and marketing management, culminating as Vice President Customer Marketing.
In addition to serving on the board of directors of Collaborative Drug Discovery, Inc., Peter is on the advisory board of Excellin, Inc. Peter Cohan is also the principal at The Second Derivative which he founded in 2003 to address the challenge of bringing a method for consistent success to the process of creating and delivering software demonstrations. He has a successful track record as an agent of change in both internal and external roles. Peter Cohan launched the DemoGurus Community Website in 2004 to provide a high-value, evergreen forum for gathering and delivering best practices on demonstration methods and tools for the business software community.
In 2003, Peter Cohan published the first edition of Great Demo!, the book that presents the demonstration methodology generated and practiced through the experience of 1000's of demonstrations. The 2nd Edition of Great Demo! was published in March 2005. Peter Cohan has experience as an individual contributor, manager, and senior management in marketing, sales, and business development. He has also been, and continues to be, a customer. Peter Cohan holds a degree in Chemistry from the University of California at San Diego.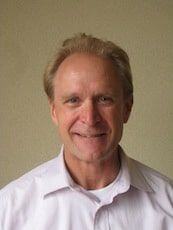 Ed Niehaus is the chairman of the board of CDD, and is president and CEO of Cooper, the San Francisco-based design and strategy firm that invented the field of interaction design two decades ago. In the past, Ed has served on the boards of ClickAction, (NASDAQ: CLAC), Avinon and Bio Quiddity and as a board observer of SocialText. Ed joined Cypress Ventures in 2003 and was a general partner until 2006.
Ed was CEO of Niehaus Ryan Wong, Inc., a PR agency, until 2002. NRW helped many Silicon Valley companies, doing its best-known work for Apple (launched Jobs' comeback, the Powerbook & iMac), VeriSign (launched company), Yahoo (first five years) and Pixar (movie launches, Academy Award campaign). As CEO, Ed steered the award-winning agency to become a nearly $20M company with offices in SF, NY, and Austin.
Ed led the development of NRW's Architecture of Identity strategic branding process, in which over thirty of the agency's clients engaged, resulting in clear and actionable definitions of their companies' vision, positioning, and voice. Ed has a BSME degree from Duke University and is a licensed professional engineer.
Scientific Advisory Board
Christopher Lipinski, Ph.D.
Dr. Christopher Lipinski was Adjunct Senior Research Fellow at the Pfizer Global R&D Groton CT Laboratories following his retirement in June 2002 and is now a Scientific Advisor to Melior Discovery, a drug repurposing startup. He is a member of the American Chemical Society (ACS), AAPS, Society of Biomolecular Sciences (SBS) and EUFEPS. A consultant on drug-like properties he serves on numerous scientific advisory and journal editorial boards. He is the author of the "rule of five" a widely used filter to select for acceptable drug oral absorption. In 2006, he received an honorary law degree from the University of Dundee and is the 2006 Society for Biomolecular Sciences Achievement Award winner. In 2005, he was the American Chemical Society winner of the E. B. Hershberg Award for Important Discoveries in Medicinally Active Substances and in 2004 the winner of the Division of Medicinal Chemistry Award of the ACS Division of Medicinal Chemistry. Since 1984, he has been an adjunct faculty member at Connecticut College in New London CT, and has over 225 publications and invited presentations and 17 issued US patents.
James McKerrow, M.D., Ph.D.
Second Dean, Skaggs School of Pharmacy & Pharmaceutical Sciences at UCSD
James McKerrow, M.D. Ph.D. is the second dean of the Skaggs School of Pharmacy and Pharmaceutical Sciences at UCSD. Previously he was the Principal Investigator, Sandler Center, UCSF holding the Robert E. Smith Endowed Chair in Experimental Pathology, at UCSF, was Director of the Tropical Disease Research Unit, and Director of the Sandler Center of Basic Research in Parasitic Diseases. His research interests are in the biochemistry and molecular biology of parasitic diseases. We work on tropical parasites like Schistosoma mansoni (bilharzia, blood fluke), Entamoeba histolytica (amebiasis), Onchocerca volvulus (the agent of African River Blindness), and Trypanosoma cruzi (Chagas' disease). Our major research themes are molecular mechanisms of host invasion and virulence, gene regulation during parasite development, and structural analysis of parasite enzymes. Dr. McKerrow earned a Ph.D. in Biology from UC San Diego, and his MD at University of New York, Stony Brook. He did his medical residency and postdoctoral work at UCSF.
Merriam Professor of Biology, University of Pennsylvania
Wes Van Voorhis, M.D., Ph.D.
Professor of Medicine and Adjunct Professor of Pathobiology and Microbiology, Director of Training Program, Infectious Diseases, and Director of Tropical Medicine and Infectious Diseases Clinic, University of Washington
Wes was born and raised in Phoenix, Arizona and attended MIT as an undergraduate. He attended Cornell Medical College and Rockefeller University for his MD/PhD where he was the first to discover and characterize human dendritic cells (antigen presenting accessory cells). His advisor, Dr. Ralph Steinman was recently awarded the Lasker Award for Dr. Steinman's discovery of dendritic cells. Wes spent time in Brazil during his graduate work working on leprosy and thereafter resolved to work on problems of global health importance. He trained in Internal Medicine at UC San Francisco. Wes is a Professor of Medicine and an Adjunct Professor of Pathobiology and Microbiology at the University of Washington. Wes practices medicine, teaches, does research on malaria, trypanosomes, leishmania, and syphilis, and administers the Infectious Diseases Fellowship Training Program. He has published over 100 peer-reviewed papers and won numerous academic awards.
Jim served in a variety of positions from the time he joined Eli Lilly in 1971 to 2001 as a scientist and research manager including Head, Structural and Computational Sciences, Discovery Chemistry Research & Technologies as well as Senior Research Scientist. He has 34 peer-reviewed scientific publications and 47 issued U.S. Patents. The subject matter included in these patents and publications describe 3 molecules that underwent clinical evaluation as drug candidates—enviroxime, enviradene, and frentizole—and one successfully marketed agricultural product, BEAM. As a computational chemistry scientist, he has published in a broad range of topics with expertise in QSAR studies and algorithm development. He established the QSAR group at The Lilly Research Labs and initiated the development of proprietary predictive methods. Jim was Chief Technology Officer of Coalesix Inc., a start up company in Cambridge, MA, from 2005 until it became a division of Icosystem Inc. in December 2006. His experiences enable him to understand and translate among the disciplines of chemistry, biology, and statistics to enable medicinal chemists to optimize molecules for development using both predictive models and empirical approaches. He has a Bachelor of Science degree in Chemistry and a Master of Science degree in Organic Chemistry, both from Marshall University.
Scientist and Project Manager at 23andMe
Dr. Nadia Litterman is currently a scientist and project manager at 23andMe, a leading personal genetics company based in California. Before joining 23andMe, Dr. Litterman served as Collaborations Director at CDD, where she focused her efforts on new technology and computational tools for developing therapeutics. Dr. Litterman earned a Ph.D. at Harvard University, where she conducted postdoctoral research in the screening laboratory of Dr. Lee Rubin, at the Department of Stem Cell and Regenerative Biology. Dr. Litterman's research identified small molecules to reverse the cellular phenotypes of the rare disease Spinal Muscular Atrophy. She also studied how systemic factors lead to the rejuvenation of the aging brain. As a National Science Foundation Graduate Research Fellow, Dr. Litterman examined ubiquitin ligase regulation of neuronal morphology in the laboratory of Dr. Azad Bonni at Harvard Medical School. Her undergraduate degree is in Chemistry from Princeton University.
Christopher Southan, Ph.D., M.Sc., B.Sc.
Senior Cheminformatian, Centre for Integrative Physiology, University of Edinburgh, UK
Chris has been Senior Cheminformatian for the BPS/IUPHAR Guide to Pharmacology, on the database curation team at the Centre for Integrative Physiology, University of Edinburgh, UK, since 2013, but works remotely from Göteborg, Sweden. Prior to this, he set up TW2Informatics, engaged in patent data consulting for SureChem (2011-12), and worked an extended contract assignment in the AstraZeneca Knowledge Engineering Program for testing and documenting global applications (2009-11). During 2008-9, he coordinated the ELIXIR Database Provider Survey at the EBI, preceded by a Principle Scientist and Bioinformatics Team Leader position in AstraZeneca, Mölndal (2004-7). He has also held senior bioinformatics positions at Oxford Glycosciences, Gemini Genomics, and SmithKline Beecham. His publications (75 PMIDs and 20 patents) encompass pharmacology, protein targets, drug discovery, sequence analysis, and bioactive chemistry databases. He studied biochemistry at Dundee University (UK), virology at Reading University (UK), and did his Ph.D. at Ludwig-Maximillian University of Munich (Germany). Chris maintains the Bio Chem blog, and is an active Twitter user. Further details can be found on LinkedIn.