FREQUENTLY ASKED QUESTIONS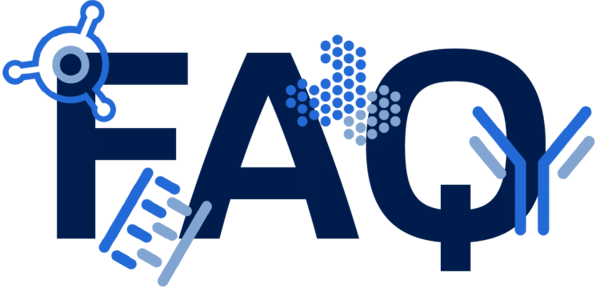 1
Where/how does PharmaKB get the data for its reports?
PharmaKB searches the semantic (machine-readable) web to identify and consolidate the wealth of clinical and economic information that is available for prescription drugs. Hundreds of validated databases exist, each containing unique information regarding agency approved drug use, the biological drug target, clinical features of the targeted disease, or drug revenue. By leveraging semantic identifiers, PharmaKB interconnects reliable databases to extract, consolidate, and standardize existing information into a single, machine-readable, and artificial intelligence (AI)-ready report. Algorithms are run daily, ensuring reports contain the latest information. A visual representation of the different sources we search and extract information from is shown in the semantic network graph below.
Example of PharmaKB's semantic network graph. Blue and orange circles represent data sources; green circles indicate the information extracted from each source. Gray circles represent unambiguous, semantic identifiers that can be used to connect information across multiple data source
2
What makes PharmaKB different from other drug databases?
Harmonization across all stages of the discovery pipeline. No matter your position in the pipeline - preclinical, clinical, or post-approval, PharmaKB captures information that will improve your models and decisions. PharmaKB provides a reliable and holistic view by including the following information:
Drug target information: PharmaKB provides regulatory agency-approved targets identified in product labeling as well as alternative targets supported by multiple research articles.


Research landscape: PharmaKB provides a summary of the timeline and frequency of publications related to a drug as well as related trending concepts extracted from open-access publications.


Clinical trial information: PharmaKB provides a list of clinical studies that evaluated the drug of interest divided by phase of development.


Patent information: PharmaKB provides expected patent expiry dates and links to relevant published patents.


Claims reimbursement: PharmaKB provides details about drug classifications and indications, linking each to established claims codes, including the Anatomical Therapeutic Chemical (ATC), International Classification of Diseases - 10th revision (ICD-10), and Healthcare Common Procedure Coding System (HCPCS).


Drug revenue reports: PharmaKB provides annual and quarterly revenue reports from key drug manufacturers.
Real-time details. Algorithms are run daily ensuring that you have accurate and up-to-date trends.


Accurate, curated data. Data in PharmaKB is checked periodically by experts in biology and chemistry to ensure accuracy.


Machine Readable. Designed for use in modeling and informatics, our data is provided in a machine-readable format, complete with linked semantic identifiers.


Captured Metadata. PharmaKB's proprietary technology traverses both structured databases and unstructured data sources. We automatically convert the valuable data from these unstructured resources (metadata) into a machine-readable format allowing you to incorporate it into your machine-learning models.
3
How many drugs are in the PharmaKB Database?
Currently, PharmaKB includes reports on all FDA and EMA approved drugs plus thousands of drugs in clinical trials! You can request adding additional data by contacting us.
4
Can we receive bulk discounting?
PharmaKB provides a convenient online subscription for monthly access to all reports per user account. If you have an interest in obtaining a large number of user accounts please reach out to us at sales@pharmakb.com for assistance.
5
Can I integrate my proprietary data with the public data collected by PharmaKB?
Yes! For secure enterprise solutions and to discuss your specific needs, contact us at info@pharmakb.com.
6
Can I request additional information be added to the individual PharmaKB reports?
PharmaKB is developed with an agile approach. We listen to our customer feedback and prioritize the most frequently requested features. If there is additional data you would like to see in PharmaKB contact us at info@pharmakb.com.
7
Can I search across the PharmaKB database for specific companies, drugs, or disease information?
Absolutely! The PharmaKB application's search feature supports many types of keywords, including companies, drugs, diseases, drugs classes, active ingredients, protein names and gene symbols, MeSH identifiers, ICD-10 codes, ATC codes, and more. PharmaKB will indicate which available reports are relevant to your particular search term.
8
What are some use cases for PharmaKB?
PharmaKB can support workflows at different stages across the lifecycle of a drug. Reports contain data relevant for your research teams, business specialists, and safety affairs. You can read some Case Studies here.
9
Can I get a subscription discount as an academic?
As part of supporting scientific research, we are offering a free 1-year standard subscription with an academic email. To claim, enter "ACADEMIC" in the "Have a coupon?" section on the checkout page.