Release Notes - API Released (GraphQL) and New App UX/UI
PharmaKB has new UI/UX on top of a GraphQL database which is programmatically accessible via GraphQL API in addition to the previously available JSON/CSV/EXCEL/PPT downloads.
Browse PharmaKB API Documentation.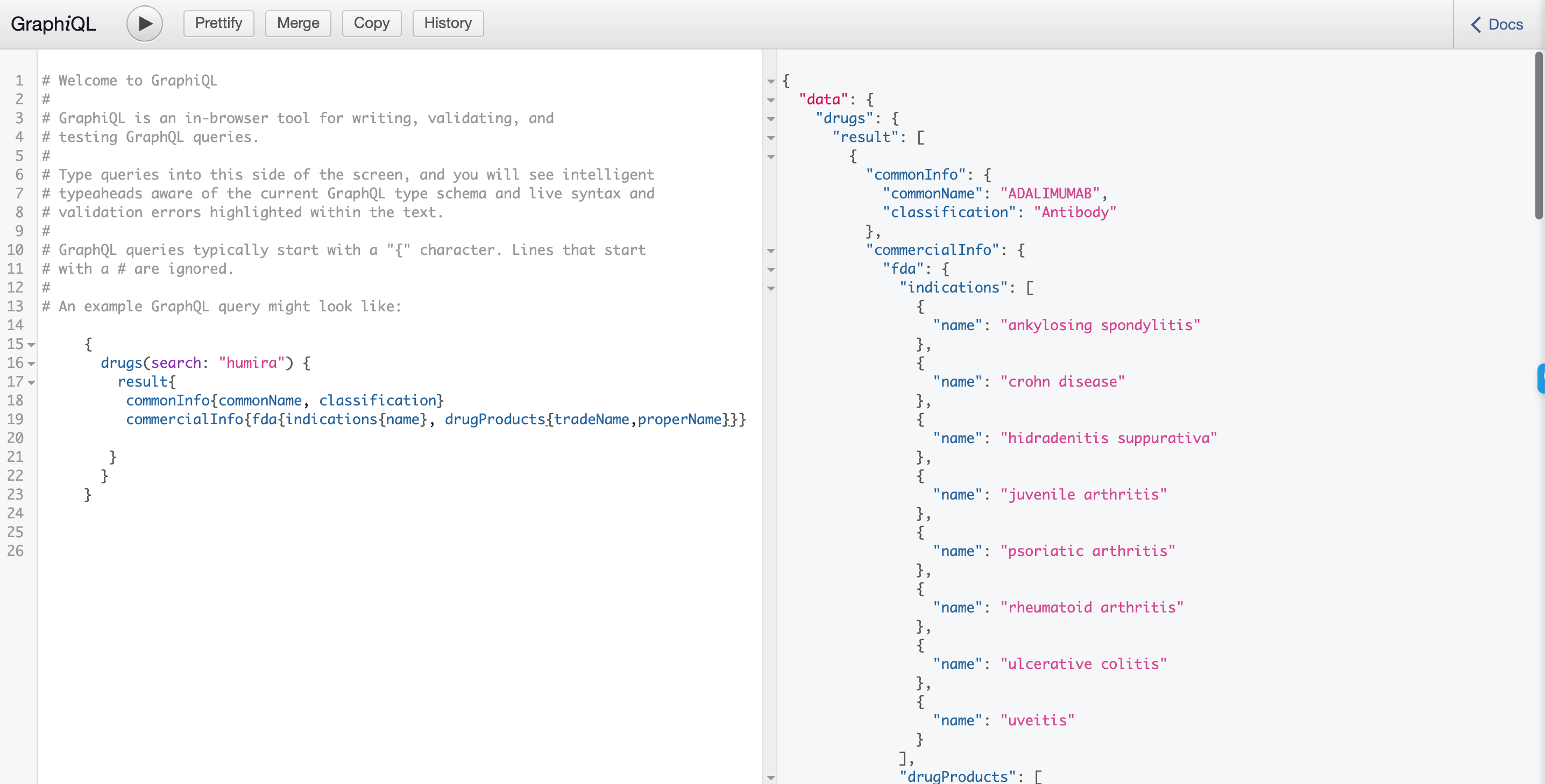 New UX/UI
See the new user interface through the Humira Sample Report.